A brief summary of
MY STORY
I grew up just outside of Chicago, IL where I admired the city's impressive architecture. One day, my grandma took me on an architecture tour and handed me her old Pentax K1000 35mm camera. She taught me how to operate it, change the film, and eventually develop the negatives and make prints at her dark room in her home. It was a fully engaging creative process for a young fidgety boy, and from that point I was hooked. That day ignited a passion which has truly defined who I am, and eventually I turned it into a career. I'm so lucky to do what I do and I love it every day!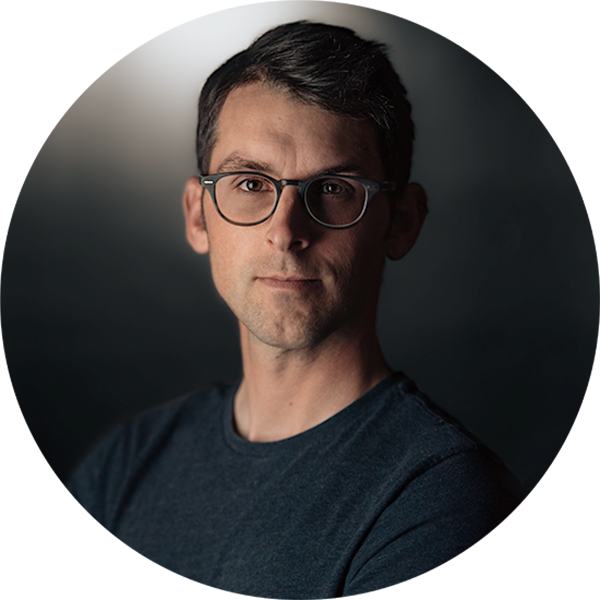 I have a BA in Film and Cinema with a focus in post-production. This led me to a short career as a sound editor in LA where I worked on feature films and television shows. My passion for photography eventually usurped my interest in Hollywood so I changed things up and started my own business.
My wife Liz and I have 3 dogs, a cat, and a horse. The horse does not live at home. The dogs are Yogi who is a Corgi mixed with a Bernese Mountain Dog, Corgi and Icelandic Sheepdog, Benji is a Corgi, Clark is also a Corgi, Matsi the cat is of unknown breed (found her in a pine tree), and the horse Taavi is a Haflinger.
I love mountain biking! Not just the flat dirt trails of Michigan, but the actual mountains where you need to pay close attention to the trail so you don't… die. The sketchier the trail the more fun for me. If you ride and want to go out some time, let me know!
Deep water terrifies me. Don't get me wrong, I'll go out on your boat, but if I can't see the bottom I won't be jumping in. I think this stemmed from seeing the movie The Abyss as a kid. Who knows if you'll ever make it out alive!
Before I realized you could go to film school and make movies for a living, I was planning to become an architect. I had an internship at a firm on the north shore of Chicago during high school, and it actually changed my mind about my future. I still love architecture and admire it every day. I even get to photograph it now and then!
I want to make this easy on you. We'll have fun, I'll make jokes, you'll wonder if I was serious about suggesting you jump in the lake (I wasn't). My process is simple and sometimes silly, but my goal is to get you comfortable when I hold my camera in your face. You may dance, you may roll in the grass, or hell, YOU MAY JUMP IN THE LAKE! I'll shoot at the right moment to create something special and hopefully you'll walk away with a smile on your face. There are no rules when I shoot with you and if we are getting good photos, having a good time, and it's looking like we might be becoming friends, well then we may just have to get a drink after we're done.
I love culture, I love the arts, I also love science and anything that makes you go hmmmmm. Diversity is what keeps this life interesting, so I fully support LGBTQ+ individuals or couples. I'll for sure get sassy with you, you saucy minx ;- )
Check out some of our favorite reviews from happy clients over the years. Some of whom actually have become friends and repeat clients.
About Our Name
Two Twisted Trees
Well, we started as a husband and wife camera clicking duo so we were looking for a name that would encompass the idea of a 2 person team madly in love with each other. The name came to us after reading a poem written by a close friend on our wedding day, and we felt it summed up falling in love and our life together.
I run to you as a river runs into the lake
I stand tall for you, a tree
With deep roots that also reaches for the skies.
Your presence is like the new wind
Sweeping away the dust of the dry season
Before, I stood alone in the valley and the mountains.
Now one roof will shelter us both.
We will share our harvest,
And happiness will cover us
As snow covers the plains in winter.
Each year we will see each other afresh
For no field ever flowers the same way.
Rains are certain, but storm clouds will not stay.
Some years are plentiful, others are bare,
But it is certain, when we are twisted with age
We will lean towards each other like two old trees. 
— K. Hackel, 10/1/2011
In 2014 Liz went back to school for nursing and in 2017 she became an RN. Because of the intense energy and brain power it requires to lead a team of critical care nurses in the ICU, she now supports 2TT from a computer rather than a camera, and immerses herself in our marketing and social media.
What People Say
Kindest of words
"Tom was great to work with for our engagement shoot and wedding day, and our photos turned out beautifully! He has an artistic style and did a great job of both getting candid shots and making posed shots look natural. We printed an album with our wedding photos and couldn't be happier with these great memories of our big day. Thank you so much, Tom!"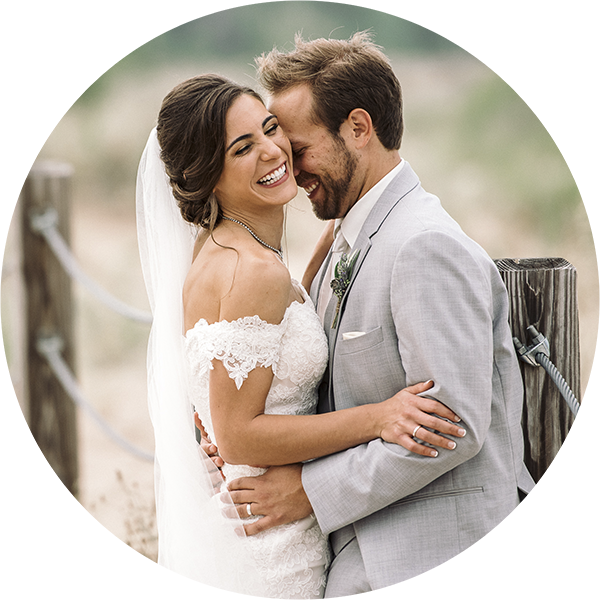 "Tom is simply amazing! We cannot thank him enough for our wonderful engagement and wedding photos. He is extremely talented, organized, punctual, and attentive. He captured our wedding day so beautifully from beginning to end. As I scroll through our wedding photos, I feel like I am reliving the day all over again. He was able to retell the story of our day through his photographs and I am so thankful for that. Who doesn't want to relive their wedding day over again!? Both my husband and I had so much fun working with Tom and we know you will too!"
Creative Story Telling
Whether I'm capturing the love story of your wedding day, or helping to tell the success story of your small business, we will work together as a team to make sure your story is told right, and with a handful of creative sparkle and glaze. Tell me your story and let's put it out there for others to enjoy!